11 Legitimate Work From Home Business Ideas For Women
Working from home is the best of both worlds for stay-at-home moms or nursing mothers. You get to determine your rates choose which job to accomplish, increase/decrease your working hours, as well as work around your family life. Moreover, the job will keep you intellectually motivated while giving you sense of accomplishment. With the advancement of technology, working from home has never been easier. We have rounded up 10 work from home business ideas for women. That does not mean men can't pursue these ideas, but for today we are honoring women.
1. Day care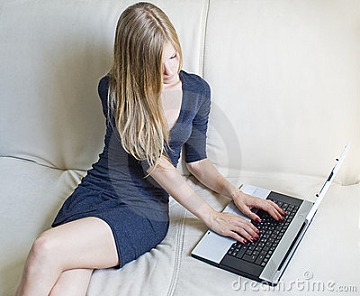 With most families having more than one bread earner these days, the demand for these services appears to be increasing by the day. Providing these services in your home is an excellent option as it offers fixed playmates for your kids. Day care can be a very profitable job as people will pay good cash for a daycare provider they're comfortable leaving their kids with.
2. Freelance writing
Freelance writers can write content on a variety topic, from dog training to buying a home. There are a ton of websites that you can join to start writing articles for clients, including Iwriter, Freelancer, Upwork and PeoplePerHour. I will tell you a secret, pssss… I paid to a writer for this article you are reading right now :). Obviously this idea is working quite well. Websites are always looking for quality freelancers, as well. So, what are you waiting for, go to the sites and open an account, it's free. You could even set up a website to market your writing business. The best way to start is by writing about topics in which you're already an expert. This is the only way you are going to provide quality content, too.
3. Graphic design
If you think graphic design is just for men, think again. If you have IT and drawing skills this business could be perfect for you. Roles of a graphic designer include informational pamphlets, designing flyers, product catalogs as well as advertisements. Market your business to advertisement agencies, printing companies, corporations, small magazines, product companies and individual entrepreneurs. You could find such opportunities on freelance sites as Freelancer, Behance and many other.
4. Transcribing
A transcriptionist converts audio into text format. If you are a proficient typist this is a job for you. Being a fast typist is part of the skill set needed to enjoy the benefits of a work-at-home career as a transcriptionist, but it's not the only skill needed. As well as excellent typing skills, you will need a good grasp of grammar and punctuation. There are a number of sites you can sign up with, including rev, doneitnow and speechpad.