History of Ask.com (Ask Jeeves) – A Start Up Story Of David Warthen & Garrett Gruener
---
In 1996 Ask.com was launched as 'Ask Jeeves', a partnership between entrepreneur David Warthen and venture capitalist Garrett Gruener. The idea was to form a search engine that spurred the users on to ask questions in their natural language rather than keywords. The character of Jeeves was a butler who was based on the popular character from the Jeeves & Wooster books. In 2006 the character was 'retired' and the website became known as ask.com.
The company grew rapidly during its first few years and its initial stock offering on the NASDAQ stock exchange occurred in 1999. Around the same time, two companies were purchased by Ask each designed to allow users of the search engines gets more relevant content. The first of these purchases was 'Direct Hit Technologies' a company that had designed software capable of organizing online content. The second company was 'Teoma Technologies' which used an algorithm to sort search results in order of relevancy.
On 21st March 2005, the next stage of Ask.com began. It was delisted from the stock exchange and was purchased by InterActiveCorp for $1.85 Billion. IAC began making changes straight away with the Jeeves character being phased out by September of that year. In future advertising, the site would no longer be known as AskJeeves.com but as Ask.com.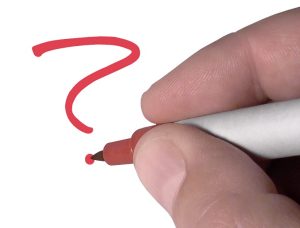 In June following year the next big stage of Ask.com occurred. This was the launch of the Ask3D Feature which really changed the way search results would be served up when the website was used. This feature allowed the user to see all relevant content on one screen, for example, if a business name was searched a map would appear. You would also be served up shopping information or music clips if you search for an artist. In addition to this, a pair of binoculars was added next to every search result which enabled the user to view a preview of the website without opening it up which was perfect for avoiding the less than savory websites.
In 2008 InterActiveCorp added the Lexico Publishing group of companies to its portfolio. These websites include the popular reference.com, dictionary.com, and thesaurus.com which further increased the amount of diversity that Ask could offer in its search results.
In 2010 Ask began focusing on more of a Q&A site with the launch of http://answers.ask.com with an iPhone app coming at a later date. Like similar websites such as Yahoo Answers this website allowed users to ask questions and obtain answers to them. Whilst this site is not as popular as other websites that offer the same services it did breathe a little bit of life into a wavering company.
The majority of the site's income comes from their 'Ask Sponsored Listings' and through the installation of their 'Ask Toolbar' which is included with the release of many popular computer programs.
Ask.com may not achieve the same amount of users as it did in the past, but it is still up there with the big boys trying to fight for searches. In recent years it really has tried to diversify from other search engines and direct its advertising campaigns toward certain untapped niches. Hopefully, one day Ask can regain the once proud prominence that it enjoyed.