Earn Online Typing – Here Are A Few Proven Ways To Do That
Internet has been playing bigger and bigger role in everybody's life. Not only it's the greatest sort of information out there, but also everybody can make some money there.  And here is one way for doing this – make money online typing…
Ways of Earning Online Typing
Writing for other people
There are really lots of people who need quality articles daily and they are ready to pay you good money for this. And don't worry of you are a complete newbie, especially of you are a native English speaker. You would be just amazed how many non English guys and gals offer articles in this language. Also  everyone has to start from somewhere right? And here are some nice places, where you can offer your services as a copywriter: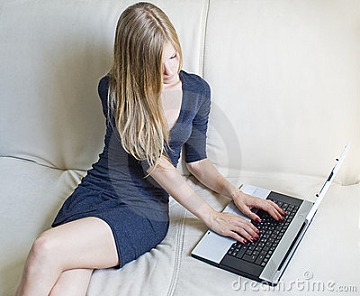 A good places to find your first clients are the frelance sites or some big online business forums, where millions of people around the world buy and sell personal services to each other. Just register for free there and make an offer for a posted task of your choice:
IWRITER – One of the best places for writers, a site 100% dedicated to writing. I hire people on a regular basis from there, so there is some turnover going on. Just follow the link, create a free account there and catch an already posted project.
Freelancer – This is the biggest freelance site in the world, you make an offer for already posted jobs and the author of the job decides to whom to grand the work. The site is not only for writing, but also you can get paid for many other types of work there. The site offers even some courses and online tests and certifications to improve your skills and proof your skills to all potential employers.
http://www.warriorforum.com/copywriting-forum/  – The biggest forum for online business and online marketing. This is the so called "content" section.
http://forums.digitalpoint.com/forumdisplay.php?f=102 – This is the copy-writing section of another huge online business forum, where you could offer your services as a writer. Just go, register and see what will happen.
If you don't want to deal directly with customers, you can use a company acting as middleman – they find customers, you write articles for them and the revenue from this is split between you and the company. Here are some of them:
http://www.textbroker.com/ – one of the biggest content market out there. If you need some articles for you, check it too. Go there, register as a writer and start making money…