The Name 'GoDaddy' Was Chosen As A Joke + 10 Curious Facts About the Company
---
GoDaddy is one of the largest and most recognized web hosting and domain registration companies in the world. Founded in 1997 by CEO Bob Parsons, GoDaddy has since become the world's #1 domain registrar. With over 17 million customers and some 70 million domain names under its management, GoDaddy is a clear leader in the web hosting and domain registration industry. If you are interested to read more about how the business was founded, you can check this article on the matter: Godaddy's Story. Here I will talk about 1+10 interesting facts regarding the company:
How Godaddy Got Its Name
Bob Parsons founded Godaddy back in 1997 under the name Jomax Technologies. One day Parsons realized that it sounded too trivial, the company needed a 'real name'. One day he was enjoying a night with friends and they were brainstorming some names. With the help of a little whiskey, the ideas started flowing…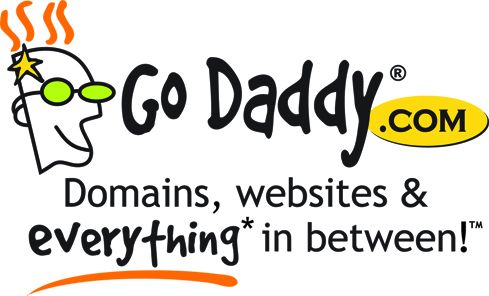 Somebody suggested: "Big Daddy", but bigdaddy.com was taken, "Fat Daddy" …, taken again. Then 'Go Daddy' popped up. It was free and Parson bought it as a joke. He told everybody that he would change the company's name to GoDaddy from tomorrow. Everybody knew he was kidding, but actually, the name stayed and this is how it came. Bob Parsons shared this story at a recent conference.
Here
are
ten additional
curious
facts
about
Go
Daddy
that
you
may
not
know
!
1. GoDaddy was founded by CEO Bob Parsons. He named the company GoDaddy after his beloved grandfather.
2. GoDaddy's original headquarters were located in a Phoenix, Arizona garage.
3. GoDaddy is the largest domain registrar in the world with over 70 million domain names under its management.
4. GoDaddy has over 17 million customers worldwide.
5. The most expensive domain name registered through GoDaddy is VacationRentals.com, which was purchased for $35.6 million.
6. GoDaddy is the official registrar of the .xxx or XXX domain.
7. GoDaddy was a part of the first launch of IPv6, which allows for larger addresses and accommodates more web users and devices.
8. GoDaddy offers more than 400 TLDs (top–level domains) to choose from.
9. GoDaddy was one of the first companies to offer 24/7 customer support in the web hosting industry.
10. GoDaddy has a wide variety of products and services including domain name registration, SSL certificates, website builders, web hosting, and email services.
Did you like the article? If so, please consider sharing it with friends on your favorite social network.