How to Start Your Own Business And Set Up a Company
---
Starting a small business is a nice path to freedom, satisfaction, financial independence, and happiness. So, we will do our best to provide you with some nice information on this topic. We believe that by doing this, we can make the world a better place for everyone. Also, this is a nice way for us to learn more about doing business and improve our knowledge.
Starting a venture is not the easiest task in the world, but it is not hard, too. You should prepare for a lot of work, sometimes without seeing any quick results, you should be willing to take reasonable risks and make lots of decisions. But once your company is up and running, you will see that it is worth it! The most important thing here is that you should prepare for a process, not for something that is done once. Don't expect to struggle, eventually make it, and then rest on the beach for all of your remaining life. Having a business is a constant process, you need to learn to survive continuously.
No matter where you are, there are some basic steps for starting a business. Each company out there has gone through these points. Here they are:
You Need A Business Idea
OK, first of all, you need a business idea. Some people want to have a business, but they don't have a clear idea about what to do. So take the time to decide exactly what would be the idea, around which you want to build a company. It is a tough process, so take the time needed. A nice method for generating ideas is brainstorming, here is how you can do this: http://en.wikipedia.org/wiki/Brainstorming. This is just one of the most used methods, practically you can get ideas from everywhere. The Internet is a good place to do this, you can start reading our articles about the most successful business and entrepreneurs here on the site, it's full of such success stories. Some other methods for generating ideas are absence thinking, the Crawford slip method, the Delphi method, etc.  Or just look around you and empower your brain.
Writing a Business Plan
After you have an idea, you need to develop it into a business plan. In simple words, a business plan is an explanation of how exactly your business is going to work. In detail – what you will sell, to whom, where, how, at what price, etc. There are some basic rules for writing such a plan and it's not as scary as it seems, see here. This is a crucial step, that will help you raise money for your venture. It's almost impossible to get finance without a business plan so, be sure to have one and that it is a good one! Maybe, the most important part of the plan is the marketing part – how you are going to advertise and sell your products. Usually, marketing includes the following things – price, product, promotion, and placement (the four Ps of marketing). You need to have a complete marketing strategy.
Finance Your Start-Up
When you have a business plan, you are ready to raise some money for your venture. Surprisingly for many, money is not the greatest obstacle to starting a business. If you have done your homework well (steps 1 and 2) and you have a profitable idea (according to the business plan), it wouldn't be so difficult for you to get financed. Starting businesses don't have too many options for financing, the most common ones are personal bank loans, own funds, business angels, venture companies, friends and family. We will talk about them later here: fundraising ideas. New ventures are most often financed by entrepreneurs' own funds or by friends and family.
Launch Your Small Business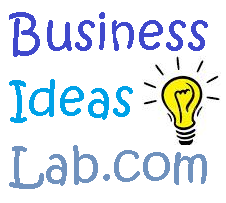 You are almost done! Now it's time to clarify some small details and start making money, right :). If you haven't selected the legal form of your business, you should decide whether your company would be an LLC, Ltd, Inc, nonprofit corporation, or whatever the forms in your country are. Things may vary, and you need to know the advantages and disadvantages of any type of company. Think about a partnership, in many cases, two heads are better than one. Also, there are some great benefits coming from this: you take less risk, you have a gal or a guy you can rely on, you are not alone in the dark, and so on.
So, these are the main steps and we hope that how to start a small business is more clear to you. Browse our How to Start a Business category, for more interesting articles on this topic. Please consider sharing this post, if you find it interesting. This way you will help us write many more cool topics like it. We have a bunch of cool social buttons on the page.
Some more tips on starting your own business
Starting your own business can be an exciting way to launch your career and build your legacy. It can also be a daunting task, and many entrepreneurs struggle with the idea of launching a business venture and making it a success. But, with hard work and dedication, you can create a plan of action that can bring your idea to life and help you succeed. Here are some tips to help you get started.
1. Create a Business Plan
Creating a business plan that outlines your goals and strategies for achieving them is essential for any new business. A well-written business plan should include a market analysis, competitive landscape, financial projection, and marketing plans. It should also include the steps you need to take to make the business a success.
2. Choose Your Business Structure
Your business structure determines how your business is taxed and how much legal protection you have against personal liability. Consider whether you need to register with the local, state, or federal government, and consult with a legal professional if needed.
3. Secure Funding
Your business also needs an injection of capital to get off the ground. Whether you take out a loan, seek venture capital, or become a partner in another venture, you'll need resources to launch your business.
4. Find the Right Location
Depending on your business, you may need to find the perfect location. Think about factors like the customer base, operating costs, and local laws before signing any leases.
5. Market Your Business
Once you've got the legal and financial aspects sorted, you'll need to spread the word about your business. Consider how you'll market your business by identifying your target audience, setting up a website, and building up online and physical relationships with customers.
6. Stay Positive
Business ownership can be a long and difficult journey, and it's important to stay focused and positive. Create metrics to measure your progress, take time to reflect on your successes, and enlist the help of trusted advisors when needed.
The path to success can be challenging, but as long as you have a solid business plan and a clear vision for the future, you'll be well on your way to achieving your goals. Good luck!
Have Luck!