Dell Computers – a Brief History of Michael Dell
Dell Computers? You might be coming from another planet, if you haven't heard about them. Talking about PCs, they are one of the greatest company in the world. For more than a quarter of a century, Dell has helped many companies and people to realize their dreams, by delivering quality technology solutions. But how all of this started? Here you will see another great business idea, made happen…
History
This is one really inspiring business story about a man who started with nothing, and became a billionaire! When saying nothing, I am talking about money, because Michael Dell had all that was needed – great business ideas in his head and commitment. (Lesson: These two features are very common for most of the famous entrepreneurs).
Michael has always been a very committed guy. He created a simple plan and pursued it, doing everything within his power to accomplish it. The only thing he did was achieving his goals. He earned his first $1 000 bucks at the age of 12, by selling stamps to the people of the block. Think about how many stamps one has to sell to earn a thousand dollars, having in mind that the price of a stamp is measured in cent and the profit is a portion of the price. This is the power of commitment! Later on, he switched to selling newspaper subscriptions for one of the biggest paper media of that time – Houston Post. This further improved his selling skills and his confidence. At the age of 16, Michael was driving a modern for this time BMW, purchased with his profits.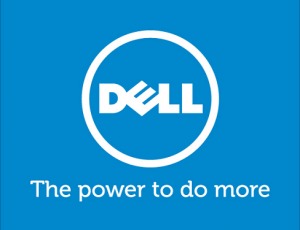 The Story Of Dell Computers
When Michael was 15 years old, he got the most important present in his life – an Apple computer. But instead of using it, he broke it apart to study how it was built. Later he purchased an IBM computer, which had the same destiny. This way he learned a lot about assembling computers.
The young Dell planned his whole life when he was 20 years old. He knew exactly what he wanted and he got it! Knowing what you want is of high importance, because otherwise you just don't know what to achieve. This helped Michael a lot, because what he had to do, was just to attain his objects.
Michael's parents wanted his son to become a doctor, but the son had different opinion. He spent some time in a college studying medicine, but soon he realized that he was chasing another one's dreams. He quit and in 1984 he started his own company – "PCs Limited" (which in 1988 will become Dell Computer Corporation) with an investment of only $1000.  Could anyone imagine, that this investment was the beginning of the multi-billion company – Dell Computers?