Red Bull – The Story Of Dietrich Mateschitz and Chaleo Yoovidhya
Red Bull has been the most popular energy drink for years and this will most probably stay intact for some time ahead. Everybody from all around the world knows about this 'wings giving' beverage, because of the powerful and innovative branding campaigns made by the company. A company that bet everything on just one brand and just one product, and eventually hit the big jackpot. And because its story is really cool, we decided to share it here with you.
How Red Bull GmbH Was Founded
Like many of the greatest companies in the world, Red Bull was started really small. It was founded by two Austrian guys Dietrich Mateschitz and Chaleo Yoovidhya. Unlike many of the other big entrepreneurs like Larry Page Steve Jobs, Zuckerberg, etc., Dietrich didn't have the luck to be successful and rich, when he was young. He needed 10 years to graduate from college and when he was 28, he finally got his degree in marketing. After graduation, he found a job and started working 9-5 as most of the people do. His career went well, he worked for companies like Jacobs and Unilever and after few years, he became the director in the marketing department of Blendax. That job involved a lot of traveling around the world, which was a key factor for the birth of Red Bull. One day, when Mateschitz was on one of those trips to Thailand, he bought a drink called Krating Daeng – an energy beverage that got his attention. He liked it so much, that this was the turning point in his career. The drink was very popular in Asia and Mateschitz saw a nice business opportunity in it. It was manufactured by a company called T.C. Pharmaceuticals, which was founded by Chaleo Yoovidhya back in 1976. He got in touch with Chaleo and persuaded him to become partners. This is how the foundations of the business were laid.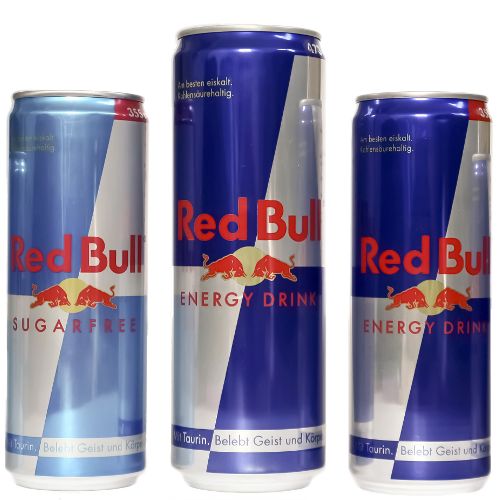 So, in 1984, Both Chaleo and Dietrich invested half of million of dollars each to start the new company. Each of them got 49% of Red Bull GmbH, and the remaining 2% went to Yoovidhya's son. Dietrich was chosen as the president and this is how they actually started. The first version of Red Bull (the drink) was released in 1987, and it was totally complete product. It was in the well known can in silver and blue.