How Mark Pincus Started Zynga – A Story Of A Serial Entrepreneur
Zynga Inc
---
Zinga (zynga.com) is a games-developing company that was incorporated in April 2007 by Mark Pincus, with its main headquarter based in San Francisco, California. Just a few years after it was started, Zynga began generating billions of dollars in revenue from its social games. Originally, the project was named Presidio Media but the name was changed, in July of 2007, in honor of Mark's dog – an American bulldog "Zynga". This is also where the dog on the logo of the company derives from.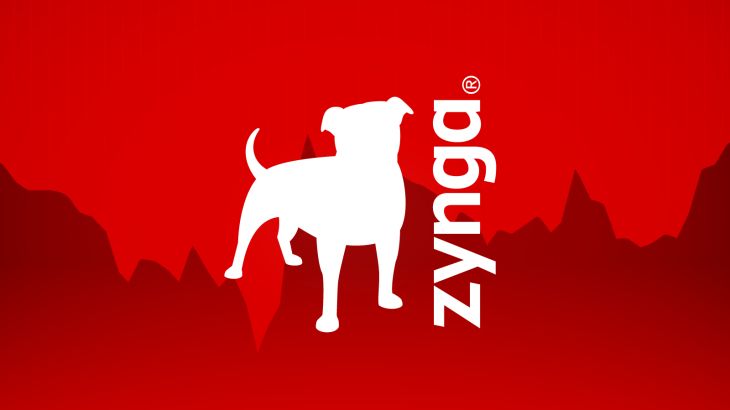 In its humble beginnings, the entire production team included just nine people to run the full website. Today Zynga has millions of users from all around the entire world and it employs a couple of thousands of people. The company is responsible for some of the most popular social media games that are available online like Farm Ville, City Ville, Zynga Poker, etc. According to its dollar value and revenue of more than $1 billion in 2012, Zynga is now competing with the biggest gaming industry giants such as electronic arts and Activision.
Mark Pincus' Story Of Entrepreneurial Success Before Zynga
It is amazing to see how such a huge gaming business can emerge from something fairly small over just a short period of time. This was exactly what Mark Pincus did with Zynga. But Mark was already an established entrepreneur. actually, he had started up many other companies before that. However, things would be different with his new social games startup. So different, that even Pincus couldn't have imagined the great success that his company Zynga was about to have in the future.
After graduating from Harvard Business School, Mark began a career as an employee. After working for a couple of years for different companies, he ended up as a vice president at Columbia Capital where he managed the investments in new IT startups. Pincus was extremely fascinated with the idea of the tech boom. This passion of his and the knowledge that he obtained as an employee probably led to the foundation of his first startup – Freeloader Inc . Sean Parker, the founder of Napster, was an intern there for a while when he was 14. Thanks to this internship he would later receive from Pincus his first investment of $100k to start Napster… Seven months after the start, Freeloader was acquired for $38 million.
Then, in August 1997, Pincus started his next company – Support.com. In a very short time, the start-up was turned into one of the leading providers of help-desk automation software. In July 2000, the company made an IPO that valued the business at $1.5 billion.
In 2003, Mark was already 37 years old, but he was far from stopping with entrepreneurship. In July of the same year, he founded his third startup – Tribe.net. This was an early social network the technology of which was acquired by Cisco in 2007.
Apart from his 3 successful startups, Mark Pincus was also an early investor in a bunch of some of the greatest Internet companies among which: Facebook, Twitter, Napster, Snapchat, Paypal, and Xiaomi. Before he created Zynga he always had a real passion for social media websites such as Friendster, Napster, and EZboard. His past investments in these companies would eventually lead him to look into Zynga. Unfortunately, Pincus made also a number of failed investments especially one in a company known as Tagsense leading up to the inception of Zynga. This made it very difficult for investors to hop on the company bandwagon right away.
The birth of Zynga Inc
Zynga was founded in July 2007, When Facebook opened up its platform for other applications to join in the programming interface, this is when Zynga came about. Deciding to get a piece of the booming Facebook market, the company would release a few social games over the Facebook network. Pincus always liked the idea of gaming with friends but could never get them all in the same place. But because many people use Facebook relatively often throughout the day, adding a few quick games was a great way to bring people together and enjoy some time together online. This is how in 2007, the first social game was introduced – 'Texas Hold'Em Poker. From the perspective of investors, Zynga games were far too simple and looked very similar to the shareware that was developed at the time. Because there were high-quality games available for consoles, most investors that were looking into gaming companies were interested in the PC and console gaming giants. Zynga seemed to sneak its way in because of the games that they were offering, anyone could play on most systems. This very simple poker game was a great way for the players could play together and keep an active chip count amongst friends. Poker was extremely popular during 2007 and Zynga got in to ride the wave at the right time. The game was a success and this helped the company raise its first venture capital injection of $10 million in 2008. Later in the same year, another group of investors provided $29 million and the company hired Bing Gordon – the ex-creative officer at Electronic Arts. Having a good amount of cash, Zynga decided to invest it in the purchase of the famous online game – YoVille.
Zynga began to flourish and develop apps for Facebook that would become the new standard for social gaming applications. In 2009, Zynga became the most popular app provider on Facebook. Later the same year, the most successful game of the company was born – The Farm Ville. Just a month after its launch, more than 10 million people were enjoying the game every month. By the end of 2009, more than 25 million people were playing that game.
In 2010, Zynga continued its expansion. Facebook tried to force the use of Facebook Credits in the games, which almost led to breaking the connection between the two companies. Finally, the two online giants managed to reach a consensus, negotiating a 5-year contract of partnership.
At the end of 2010, City Ville became the most popular game of the company having more than 60 million active players. During that year Zynga fueled its expansion by acquiring several games developing companies, among which – XPD Media, Challenge Games, Conduit Labs, Dextrose, area/Code, and some others.
Zynga IPO
On the 1st of July, 2011, Zynga became a publicly-traded company by selling shares to investors for more than $1 billion dollars. The cash was used for more acquisitions of competitors and expansion. Companies like OMGPOP, Buzz Monkey, November Software, and some more fell under the forces of the social gaming giant.
Zynga Today
Today Zynga games continue to be released just about every week and the company is now estimated to be worth over $9 billion. Currently, it is the biggest provider of social game services, having more than 240 million active players every single month. The games are available on various platforms such as Facebook, Tencent, Zynga.com, Google+, iPhone, Apple iOS, Android, etc. Through their charity site – Zynga.org, players have raised around $10 000 000 for different social causes around the world.
Some interesting facts about Zynga
It all started with a simple game called Mafia Wars
Zynga's rise to fame began with the launch of Mafia Wars in 2007. The game was a simple yet highly addictive "roll-rolling" game about organized crime, that quickly gained a cult following and helped grow the company's user base. Mafia Wars was so successful that the company went on to launch its own social network, Zynga Live, in 2009.
Zynga IPOed in 2011
In December 2011, Zynga completed its highly anticipated Initial Public Offering (IPO) at a valuation of around $7 billion. The IPO made the company one of the most successful internet-based IPOs of the time, and set the stage for further growth.
It's the world's largest social game publisher
According to Statista, Zynga is the world's largest social game publisher, with an estimated 22.5% of the global social gaming market share in December 2013. The company is responsible for some of the world's most popular games, such as the wildly successful FarmVille and Words With Friends.
There's an independent game studio in India
In 2012, Zynga opened an independent game studio in Bangalore, India. Known as Zynga India, the studio is responsible for a number of popular Zynga games, including Billionaire, Hanging With Friends, and FarmVille 2.
It's now a huge presence on mobile
Zynga made a splash in the mobile gaming world in 2012, launching a number of popular titles for iOS and Android devices, including FarmVille 2: Country Escape, Draw Something, and Words With Friends. The company has since become a major player in the mobile gaming industry, with more than 100 games available for download and over 220 million mobile monthly active users.
It has its own incubator for startups
In 2014, Zynga launched its own in-house incubator program for startups and entrepreneurs. Known as Zynga Accelerator, the program offers mentorship, advice, and resources to help startups in the gaming and mobile industry get off the ground.
It has an impressive portfolio of partners
Zynga has also partnered with some of the world's most recognizable companies, including Sony, Microsoft, AT&T, and T-Mobile. The company also has an impressive portfolio of partners in the ad-tech space, such as DoubleClick, AdMob, and Millennial Media.
All in all, Zynga is one of the most successful and innovative gaming companies in the world. From Mafia Wars to Words With Friends, and from Zynga Live to Zynga Accelerator, the company's commitment to creating a global gaming ecosystem has propelled it to the top of the industry. If you're a fan of online or mobile games, Zynga is definitely one to watch.
Hey, if you liked this post, please, use one of our cool social buttons to share it with friends!